I have tried a ton of different tools, read lots of books, and basically have spent a lot of money figuring out my ideal writing setup. So in case you find yourself wanting something better or simply trying to find ways to improve your prose, there should be something on this list that can help you out.
Table of Contents
*The links on this page are affiliate links. Purchases through these links support Habit Writing at no additional cost to you. Since I could promote literally anything on the internet and get paid in a similar way, I haven't picked these things just because of the payment involved. If you do make a purchase, thank you for the support!
Laptops
The Winner
If your a Windows user like myself, I recommend the Lenovo Yoga line. Their laptops are powerful enough for school and work, but most importantly their keyboards are just the right amount of clicky and fun to type on when you're on the go. great for writing on planes, trains, or in coffee shops.
Best for Budget
If you're looking for a more affordable laptop that has everything you need for writing, then again I recommend the Lenovo Ideapad. I just generally feel that Lenovo does the best job at making good keyboards (while my current gaming laptop seems to have added a squishy bland keyboard only because it was a requirement).
Best for Mac Users
Of course if you are a mac user, your options are simpler. Apple does a good job with keyboards and almost everything they build is high quality. So if you're looking for an excuse to buy a great new MacBook for your writing career, here it is! The MacBook Air is particularly portable which is great if you're one of those nomadic writer types.
Keyboard
The one and only keyboard that will forever hold my heart is the Logitech Ergo K860. It is super comfortable, super easy to write on for prolonged periods of time, and can easily switch between my work laptop and my writing laptop at the press of a button. I can't recommend it enough.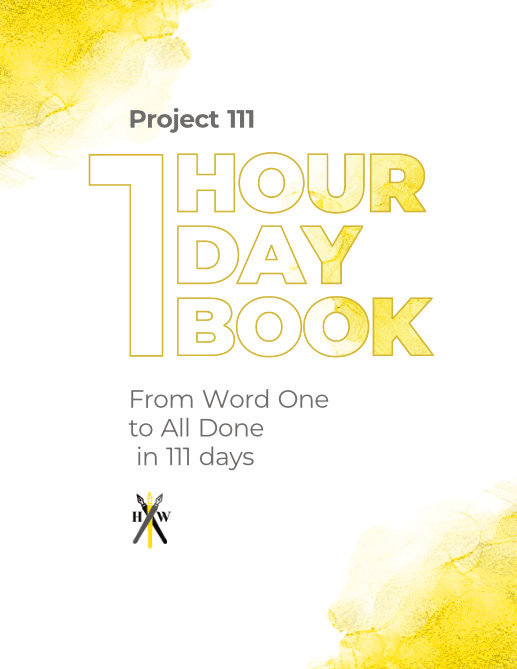 Project 111: A writing course designed for busy people.
Our 84-page book planner and 111 day writing course.
Books
These are the essentials that I would recommend beginning with. Obviously there are 1 million other books on writing, and no I haven't read them all. But these are the best from those that I have read.
On Story
I think K.M. Weiland does an amazing job of explaining the lifeblood of story with Creating Character Arcs. Whether you're a brand new writer, or an established author, I'm confident you'll get something from this book.
Creating Character Arcs: The Masterful Author's Guide to Uniting Story Structure, Plot, and Character Development – By K.M. Weiland
On Grammar
There are few books on grammar and writing that are as efficient and effective as Steering the Craft. Packed with grammatical knowledge, and applicable exercises, you'll master semi-colons and em dashes with just one read through of this book.
Steering The Craft: A Twenty-First-Century Guide to Sailing the Sea of Story – Ursula K. Le Guin
On Editing
Matt Bell does an amazing job of explaining the problems that most writers face in the drafting process and how to fix it. If you've ever lost a book to the editing process, then this is the one to read.
Refuse to Be Done: How to Write and Rewrite a Novel in Three Drafts – Matt Bell
Conclusion
I may add more to this list in the future, but in reality all you really need is motivation and a pen and paper! Go out there and write, and I hope these tools help you in your writing journey!
Reed Smith
Reed is the founder and builder of Habit Writing and enjoys all things writing. He loves learning about the craft of storytelling, writing messy drafts, and playing board games with his wife, friends, and family.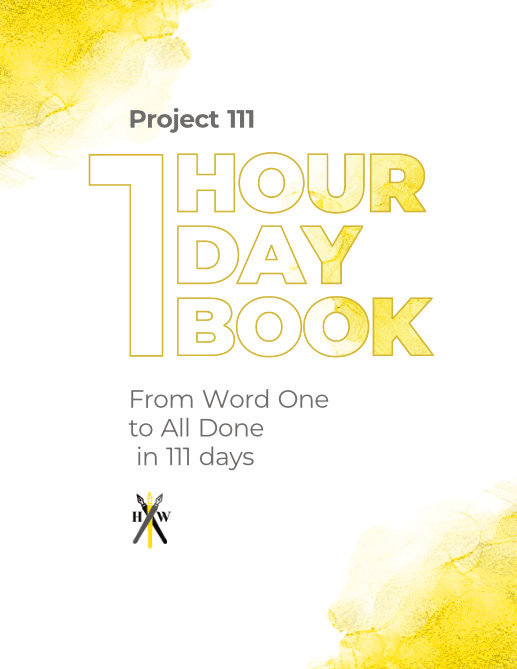 Project 111: A writing course designed for busy people.
Our 84-page book planner and 111 day writing course.